Riziki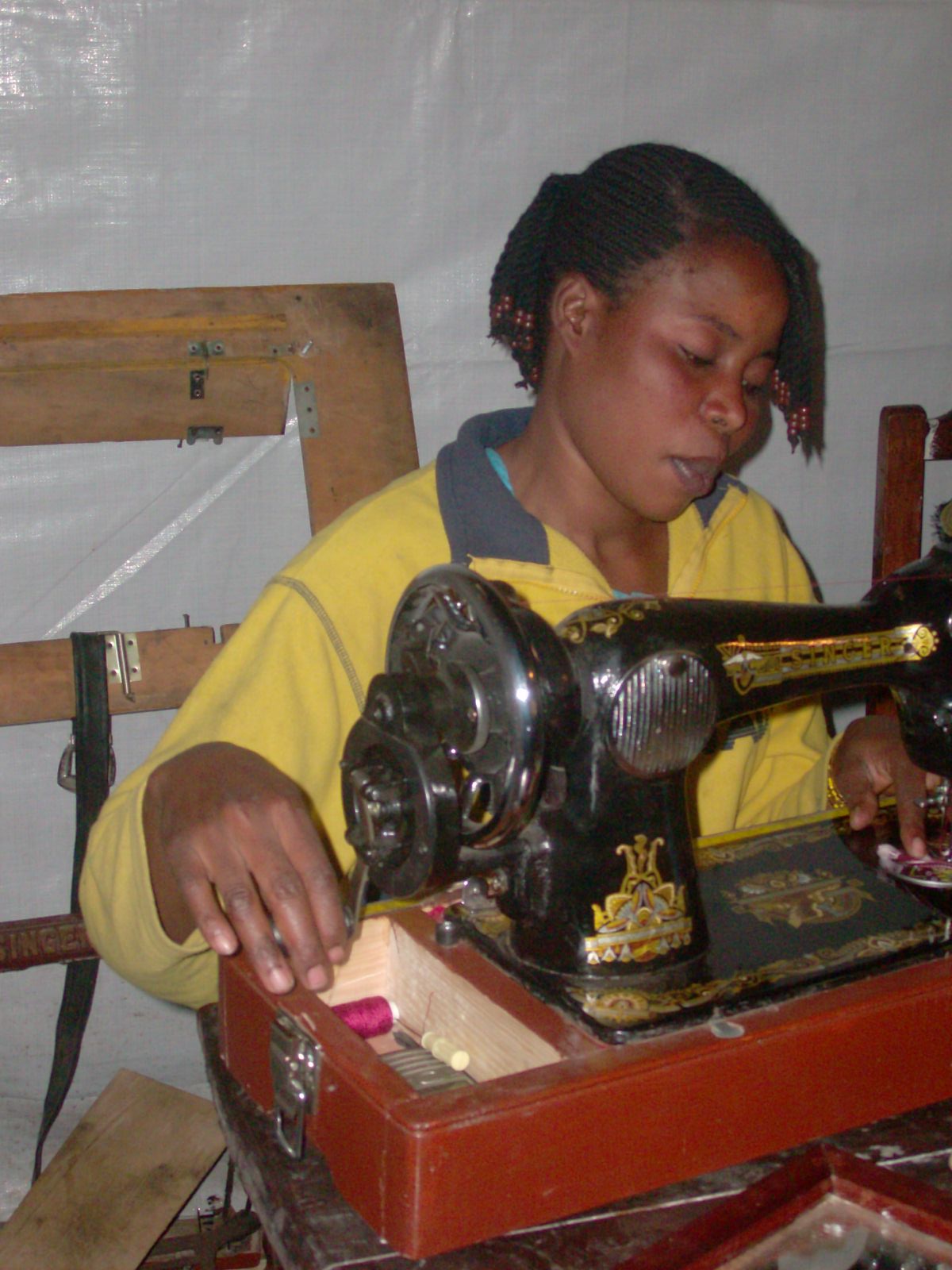 Riziki is a proud young mother with 3 children. When her first son, Daniel, was born prematurely he weighed barely 2 pounds. Riziki stayed by his side praying (along with many in the SHONA Congo community) that he would survive. And miraculously, he did!
Then, when Daniel was only a few months old, and just beginning to gain his strength, the war in Congo escalated and Riziki had to flee with Daniel to the refugee camps in Burundi. Riziki fled with crutches under her arms (she is disabled from polio) and a baby on her back, and somehow managed to carry a sewing machine as well. At times life in the refugee camps seemed almost impossible to Riziki, but she kept Daniel by her side, and kept sewing.

Still, when Riziki learned that she was pregnant again, while still in the refugee camp and with Daniel only a year old, she thought she could not possibly do it again. But a few months ago she gave birth to a healthy little girl.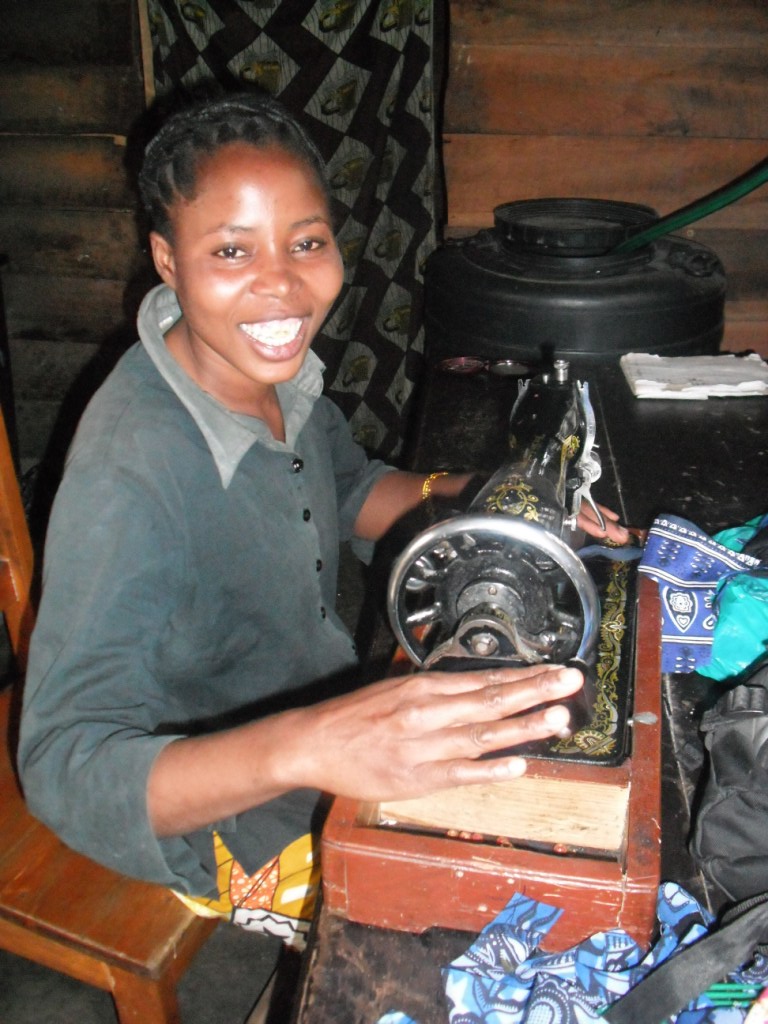 A year later, Riziki returned to Congo and began to rebuild her life in Goma. She also gave birth to a 3rd child. Today Riziki lives with her husband and children in Goma. Conditions are difficult. In 2018 their home was robbed at gunpoint but miraculously no one was seriously injured. If you ever meet Riziki, you will see that she is a soft-spoken young woman. But underneath that surface she has a fierce love for her children, and an unshakable determination to build a better world for them.

Riziki is extremely excited that with the help of the SHONA Congo Community Daniel was able to return to school and Daniella was able to start for the first time. Riziki thanks all of her friends who made this possible.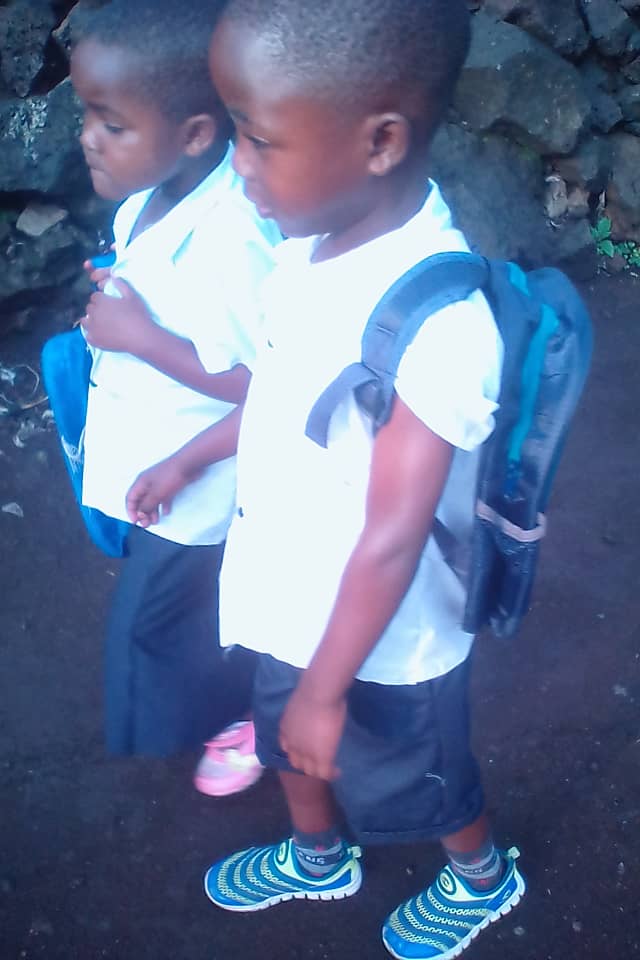 Riziki's older 2 children starting school in 2018