Solange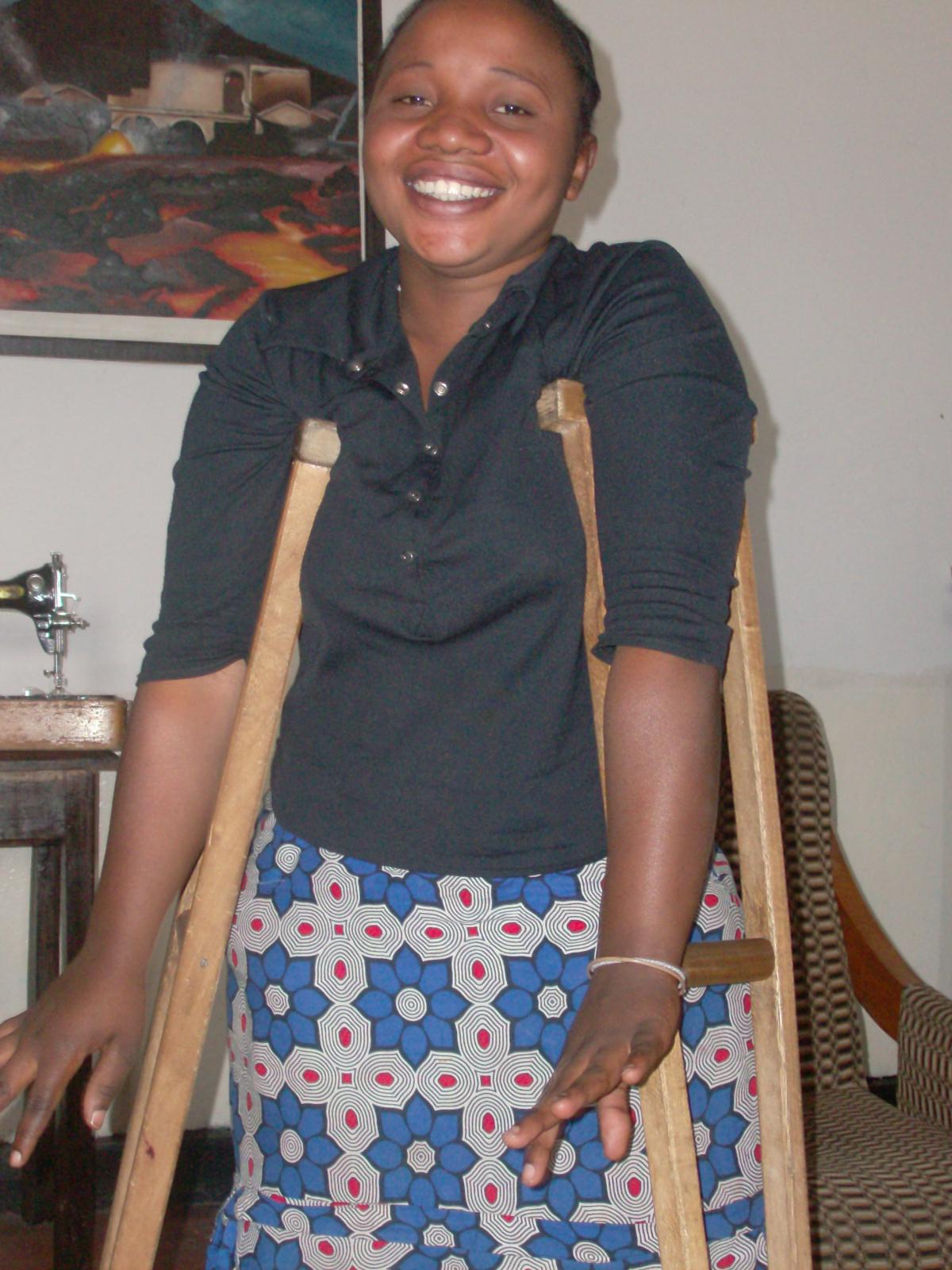 Solange has overcome incredible odds to get where she is today. While she was growing up she not only became disabled due to polio, she also faced the loss of both her parents, and her eyes still fill with tears at the thought. She is from a rural village in Eastern Congo and quickly found herself living in the midst of her a war-zone. Because of her disability she was unable to flee, and often had to find places to hide herself when the fighting grew too close to her home.

Eventually she was taken to the Center for People with Disabilities for treatment, and she spent her teenage years there, undergoing an operation to straighten her legs and learning to walk with the help of heavy metal leg braces and crutches. In June 2009 Solange graduated from the Sewing Program at the Center and was required to move out of the Center. The rural home she grew up in has been destroyed by the war, and her remaining family (2 younger siblings) were living in a refugee camp, leaving Solange with few options.
Argentine, Mapendo and Dawn offered Solange the opportunity to begin sewing with SHONA. Solange threw herself whole-heartedly into her work, and has achieved so many things that she had never imagined possible. She built a small workshop, got married and gave birth to a little girl, named Promise.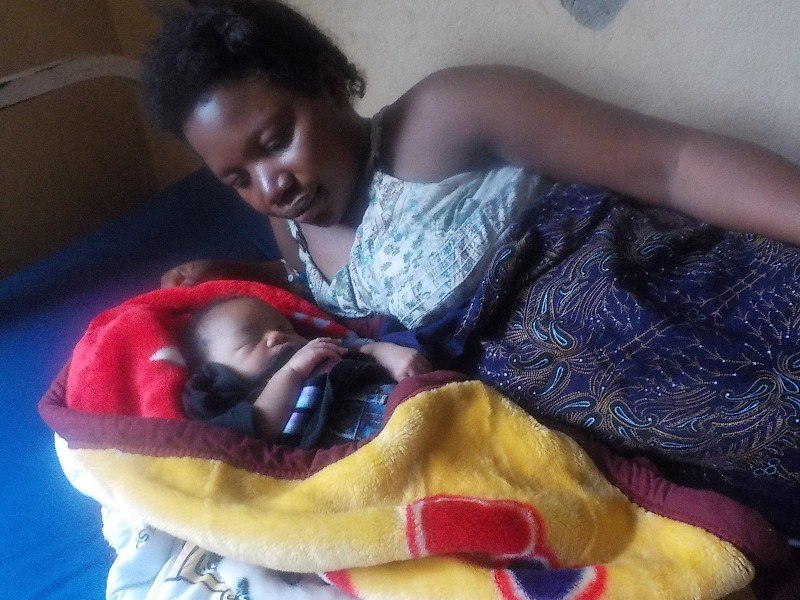 Shortly after her daughter was born, rebel soldiers took control of the city of Goma, and Solange fled her home in fear of escalating violence. She arrived at a refugee camp in Burundi, along with her husband and baby girl. A year later they returned to Goma, hoping to find increased stability. She gave birth to a 2nd child, Prince, and began rebuilding her life again. She and her family have had to move numerous times in seach of a safe neighborhood. But the truth is that security is hard to find in Goma. They continue to hear the sounds of shooting at night, and wonder what each day will bring.
None the less, Solange is a boisterous young woman, full of plans for the future. She watched proudly as her children headed to school this year, with the support of the SHONA Congo community. And she asks only for the opportunity to sew more, and for your prayers for peace and stability in Congo.